The Chemical Romance Collection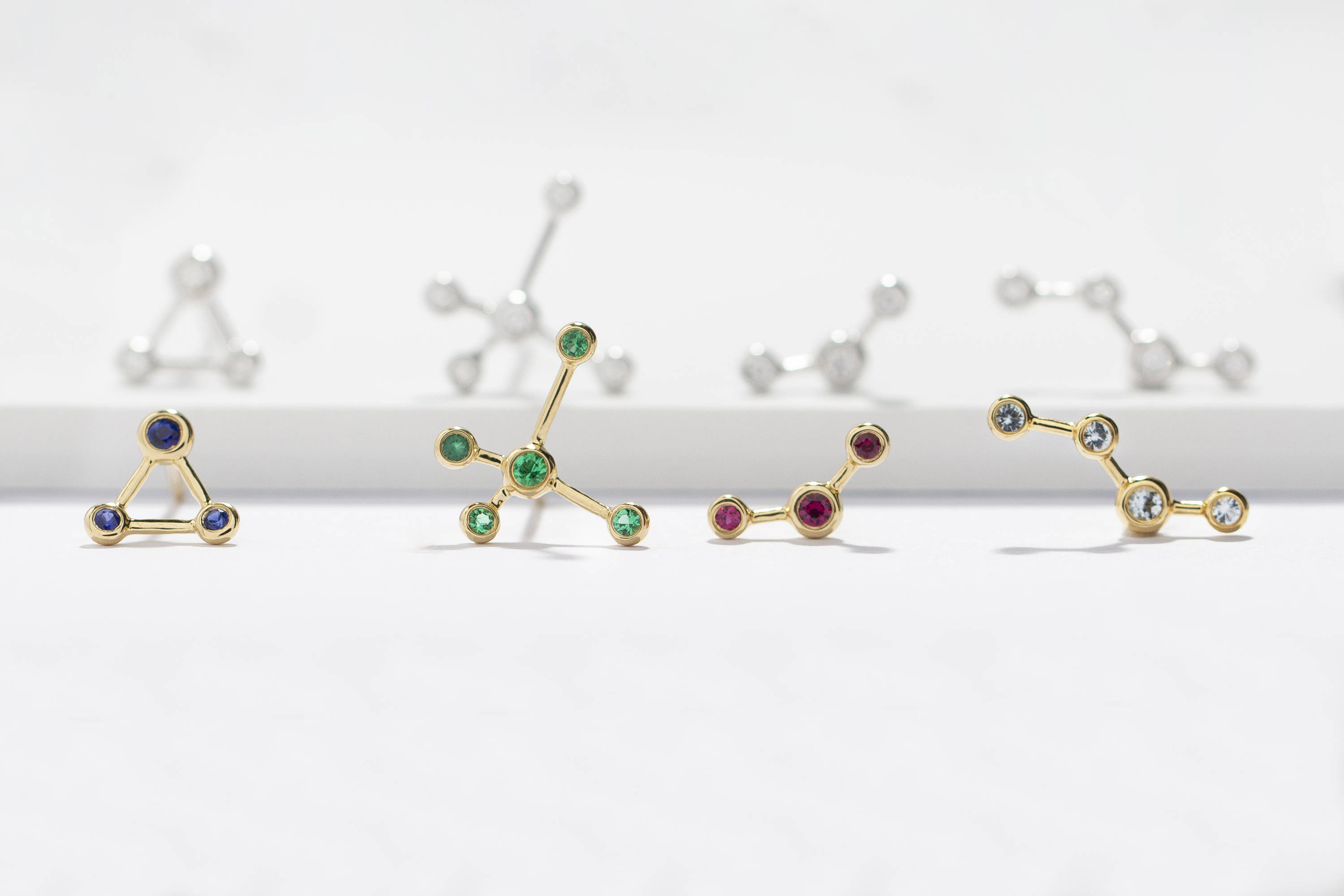 ---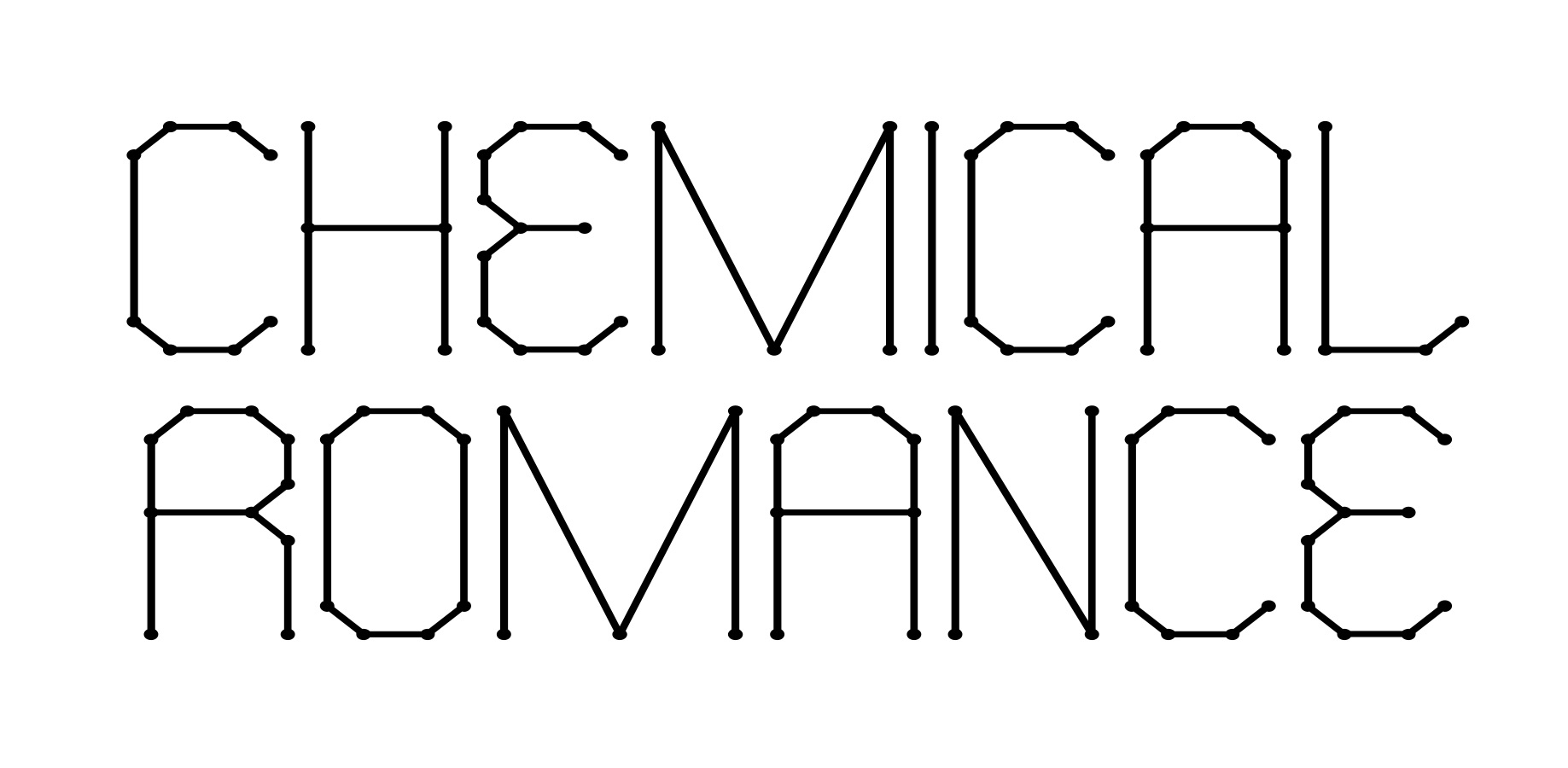 An earring collection representing the atomic structures of the four element signs;
Earth, Air, Water and Fire.
What defines their power helps defines ours, and in Chemical Romance, a collection of earrings embody the molecular symbols.
Choose your own alignment or a balance of elements, like yours and a loved one's, to create chemistry.
Begin your journey through the elements, your story of discovery, here.
---
---
CREATE YOUR CHEMICAL ROMANCE
---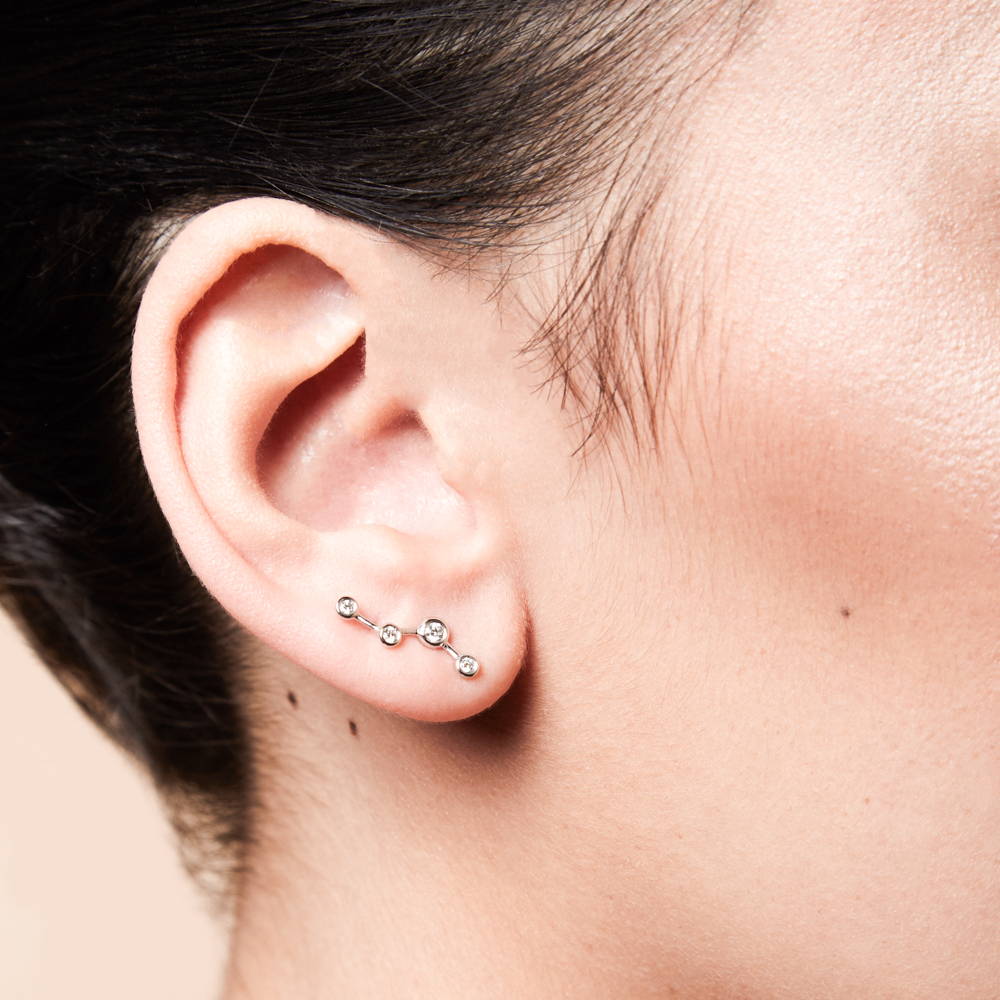 ---
AIR
Gemini, Libra and Aquarius
Air signs are alert, curious and perceptive. Balance is important to them. They are humanistic, objective and cooperative. They want to help make a better world.
---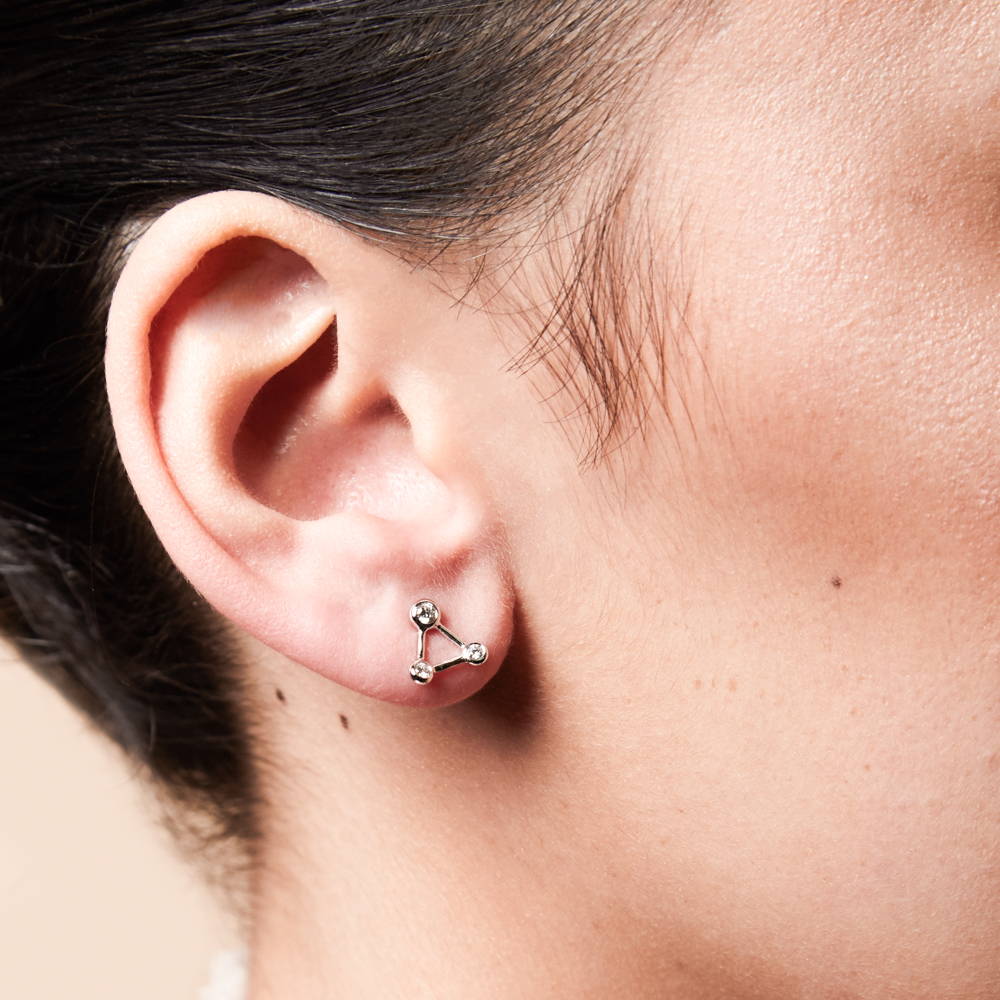 ---
WATER
Cancer, Scorpio and Pisces
Water signs are intuitive and sensitive, and like a river, they run deep. They feel most fulfilled when helping others, and they do so in considerate and often romantic ways.
---
---